The first AI Fashion Week, which took place from April 20-21 at Spring Studios in Soho, New York showcased collections from over 300 emerging AI designers.
The event, supported by Spring Studios and e-commerce retailer Revolve Group, made a strong argument for the use of AI in fashion design and provided support to new designers leveraging this burgeoning technology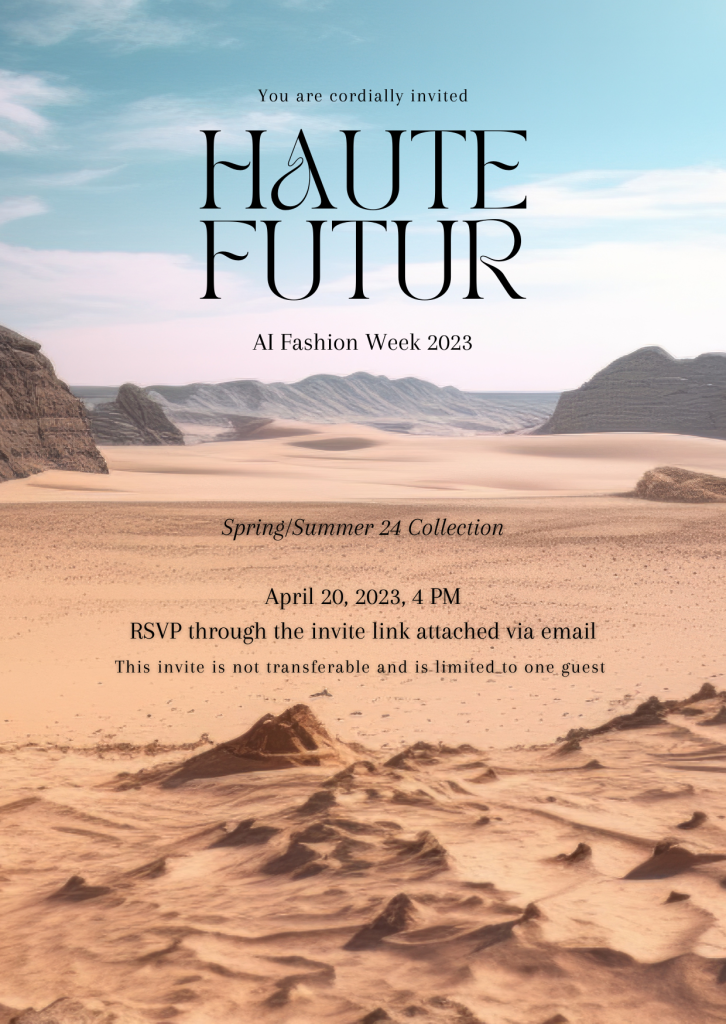 ---
Location
Situated In the vast, futuristic desert of Kygö, the "Haute Futur" fashion show was not just an event; it was an immersive experience, a journey into a world where the line between reality and imagination blurred, where innovation and creativity were as boundless as the sands themselves. You could feel the future right there, under the vast desert sky, on a runway that led forward to the infinite beyond.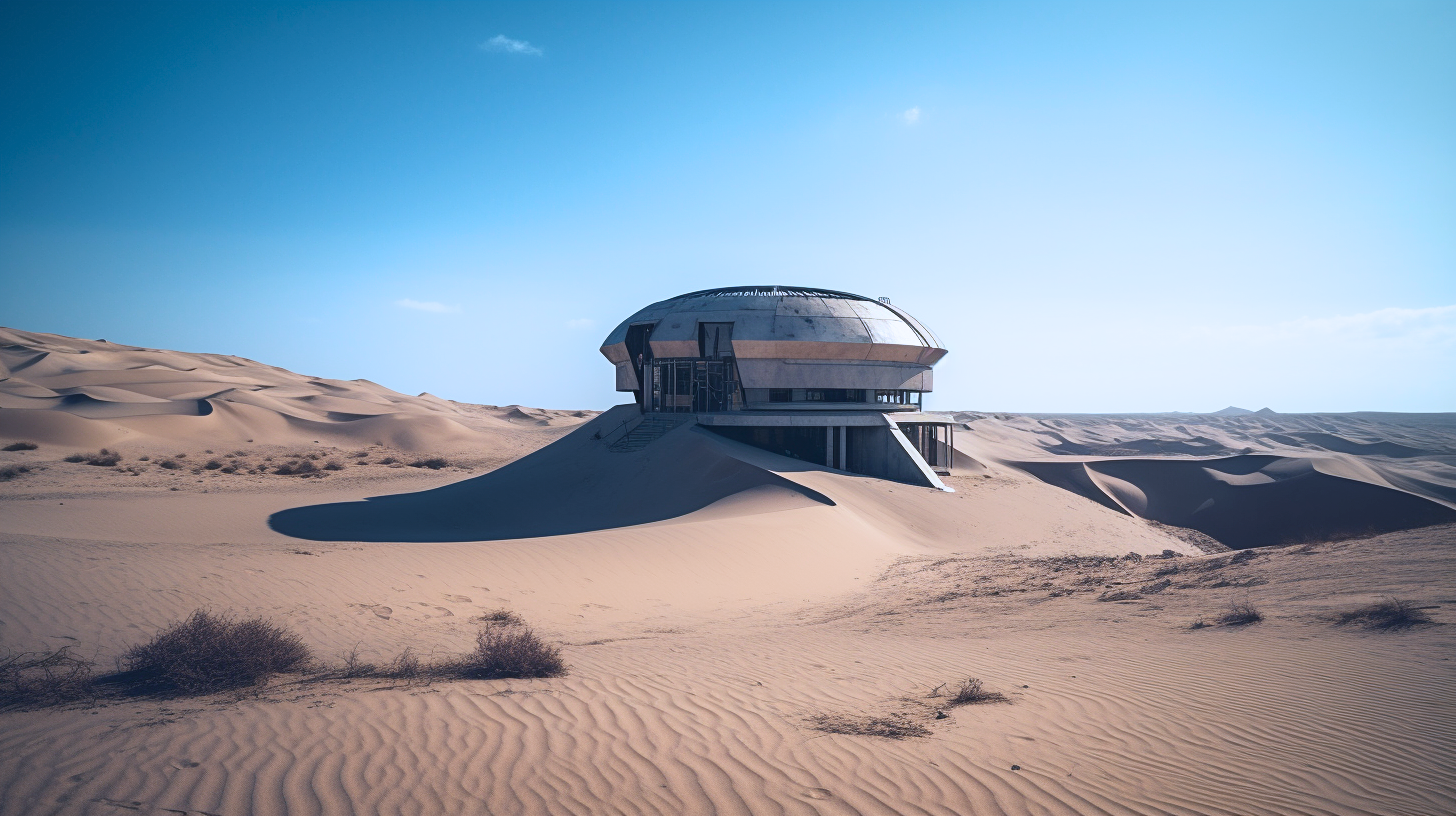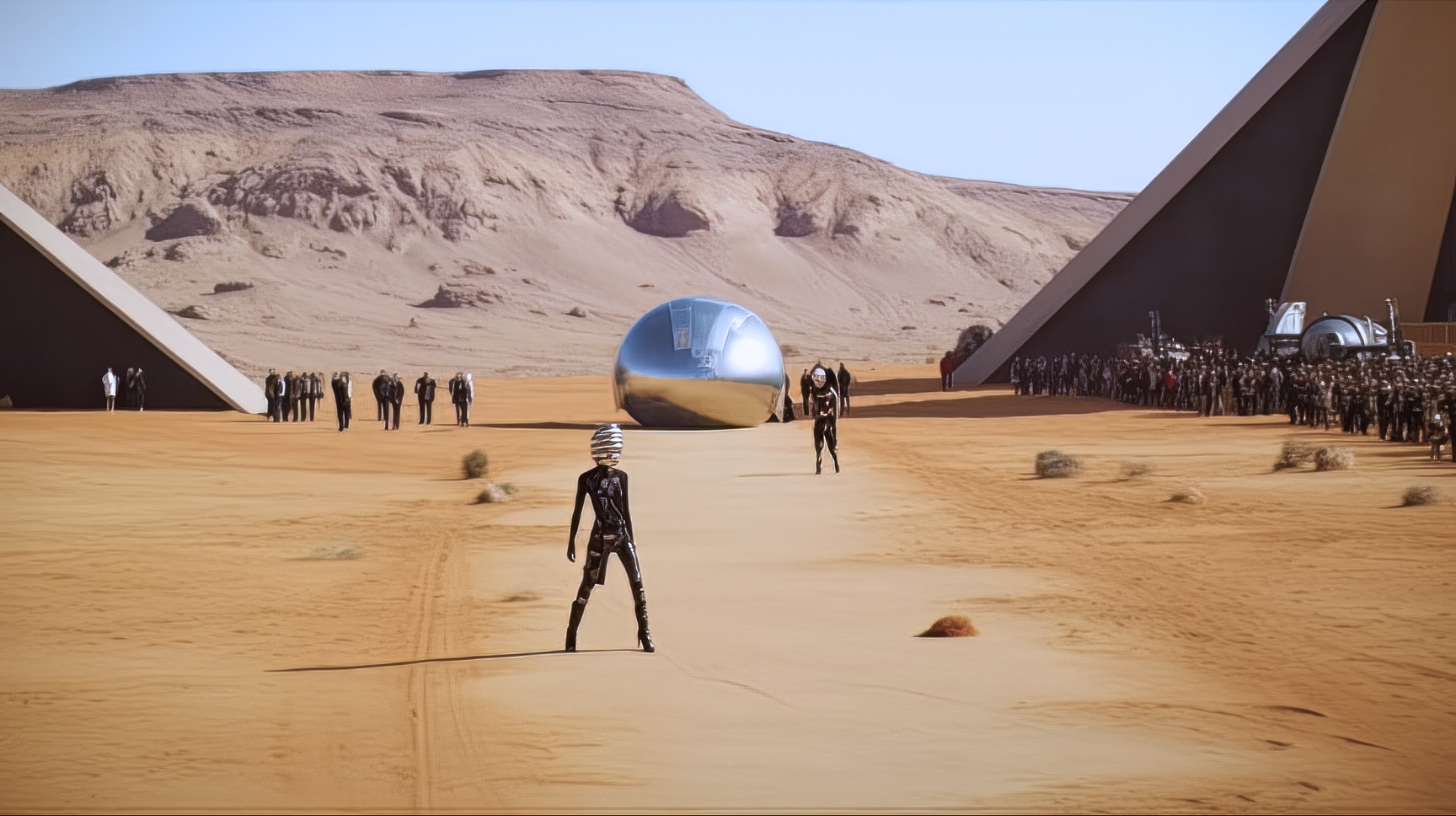 ---
Front Row
As the guests settled for the show to begin, the desert's natural hues served as a stunning backdrop, casting a warm, golden glow on the embellishments and intricate detailing of the outfits. Sequins shimmered, feathers rustled, and rare fabrics glistened under the celestial light, a mesmerizing spectacle of creative craftsmanship.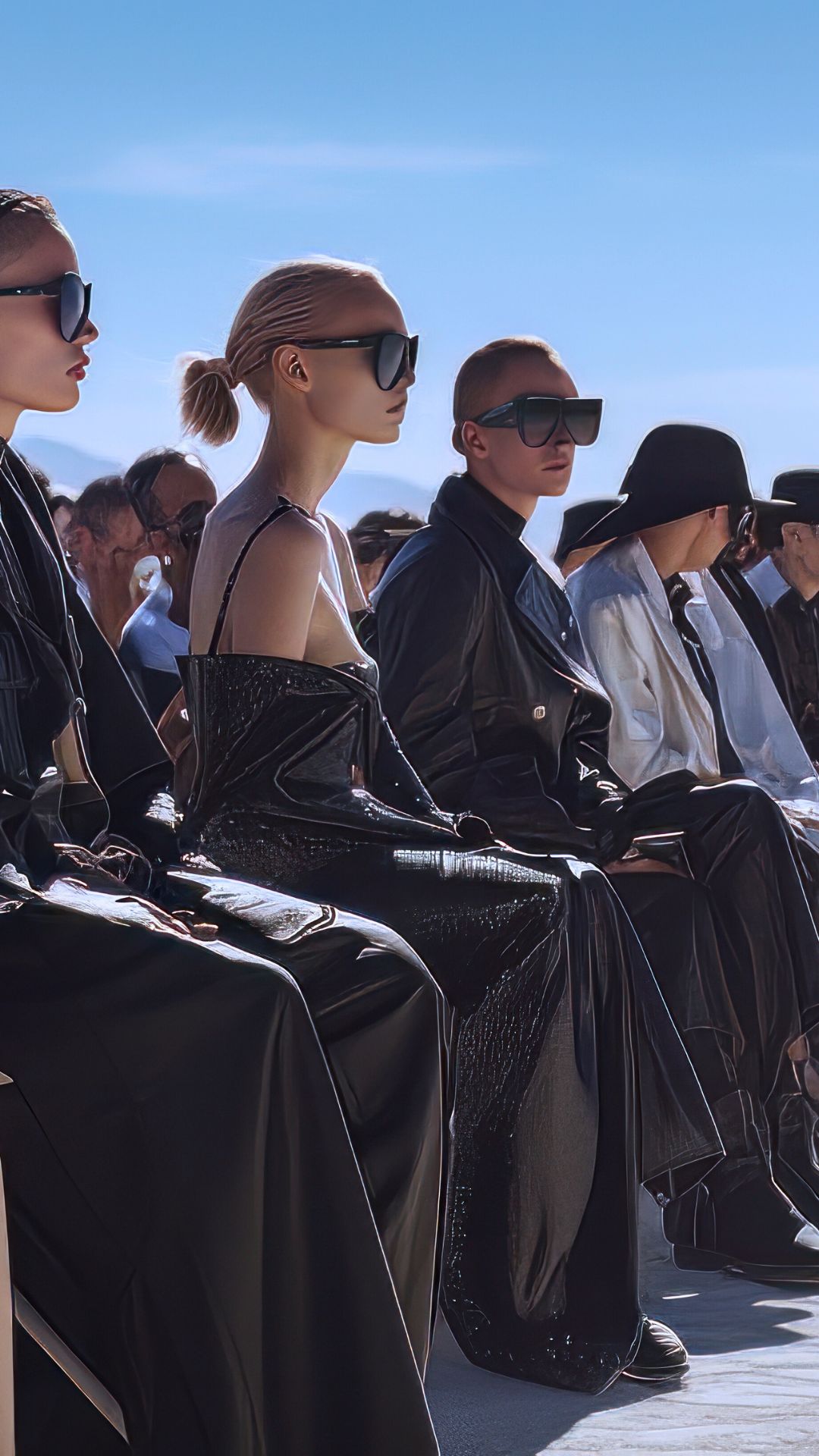 ---
Backstage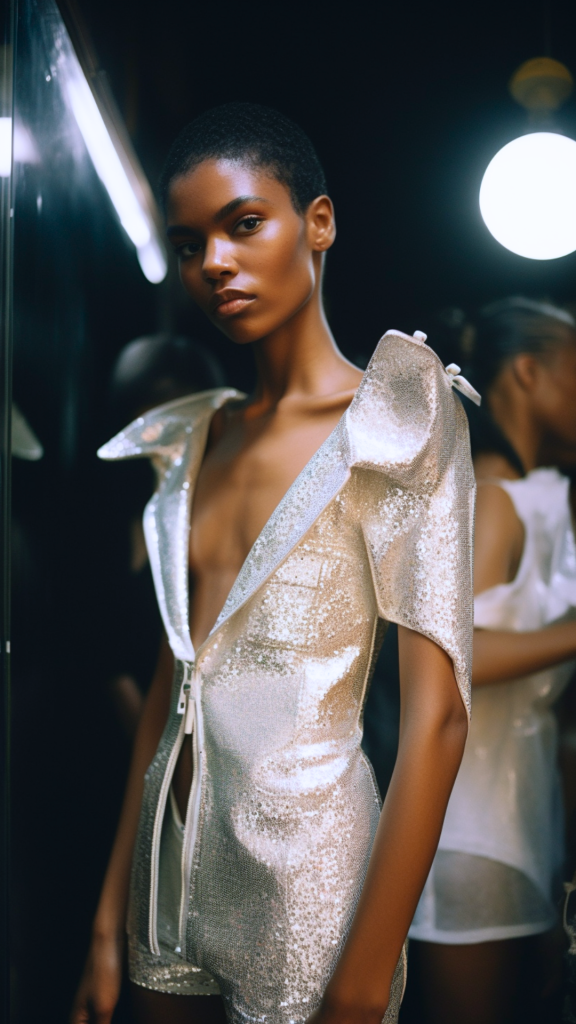 ---
Unveiling "Haute Futur" Collection
For this collection, I took inspiration from the juxtaposition of "The High" and "The low" – merging the simplicity of modern silhouettes with artisanal afro futuristic craftsmanship and luxe detailing of haute couture.
My intention for this collection is to meet people where they are – through the use of familiar shapes and lines and also find a way to transport them into the future of luxury fashion, using exquisite up-cycled and sustainable luxurious fabrics such as carbon fiber, gold-infused silk, vicuna wool, spider silk, luminous silver, kevlar, ammolite, liquid gold, and crushed diamonds.
The collection features tops, shorts, pants, jackets, suits, skirts, dresses, and eveningwear.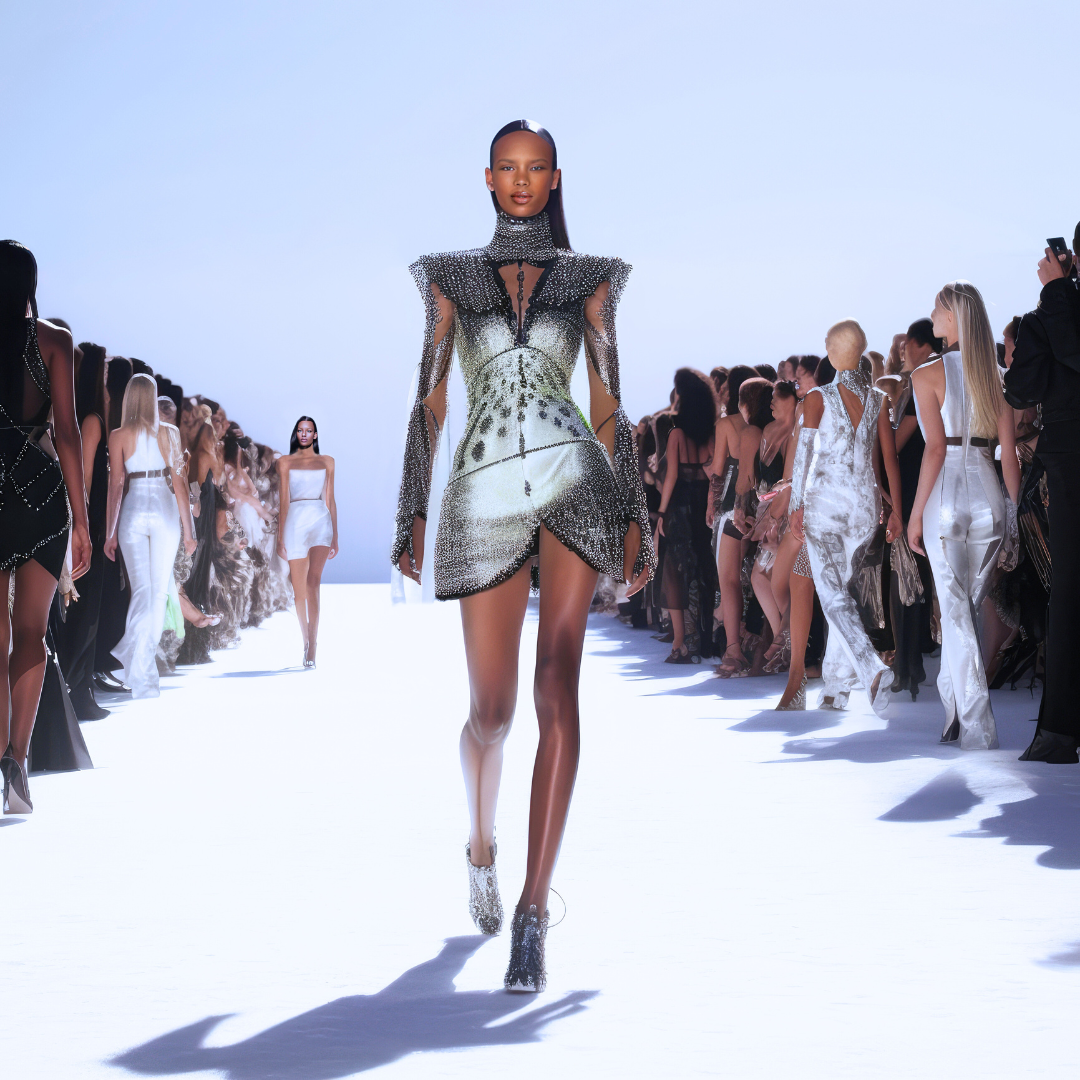 ---
Details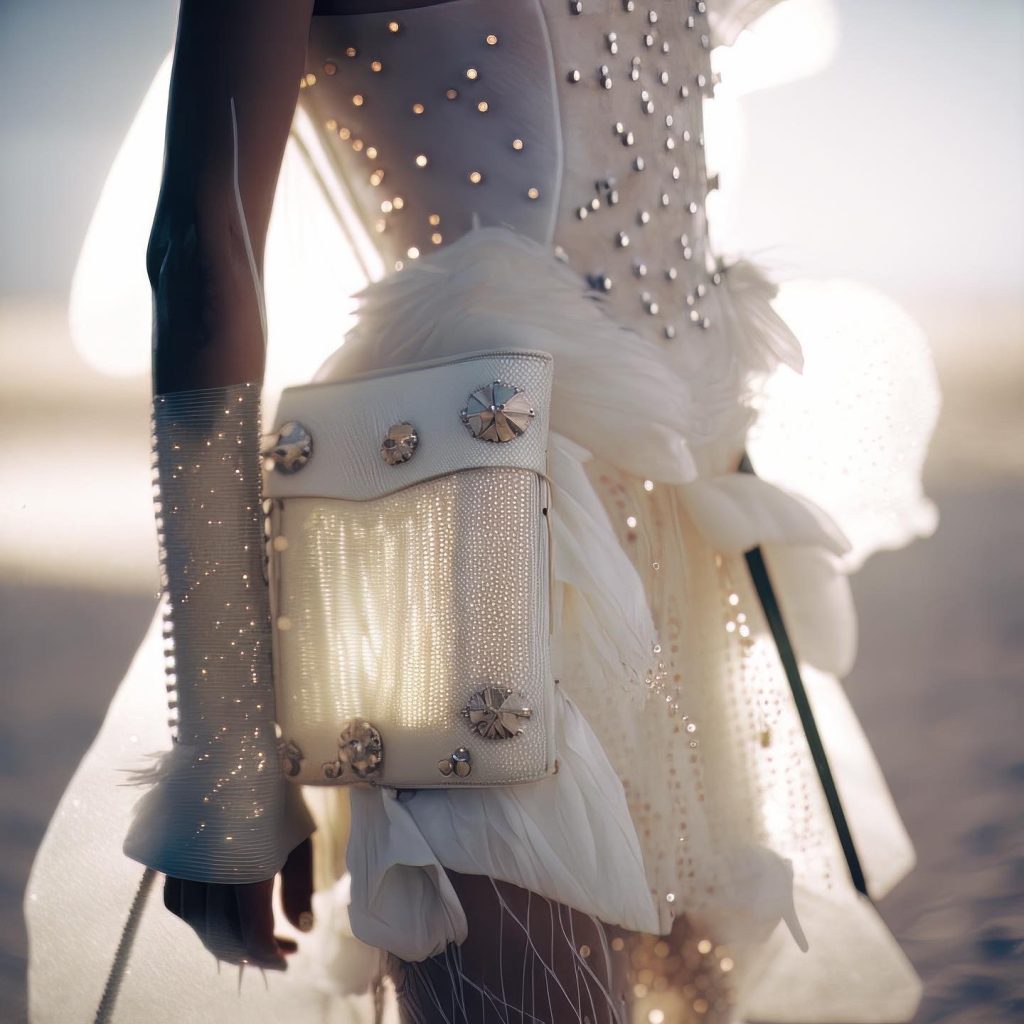 ---
After Party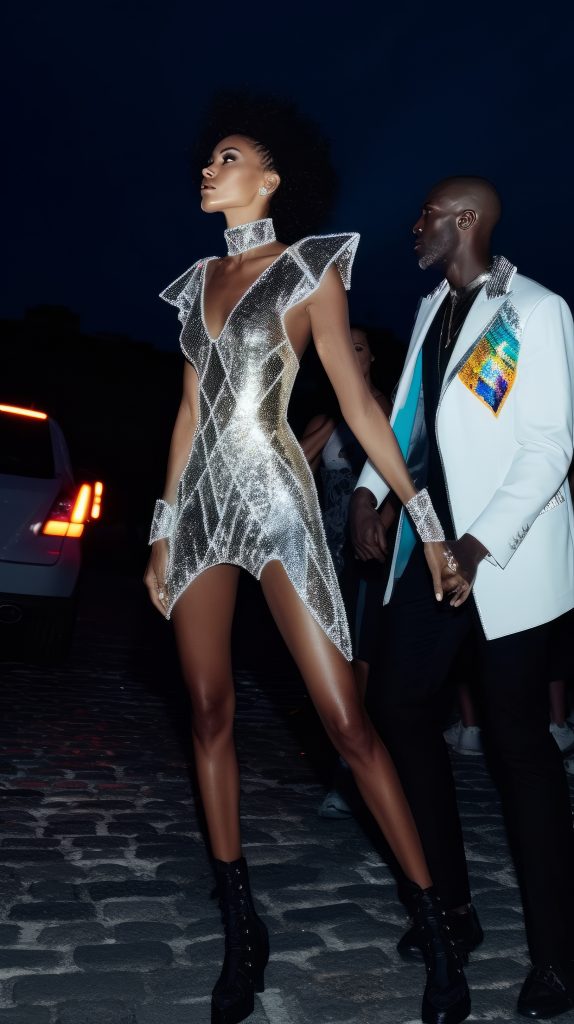 ---
Imagined with MidJourney V4 & V5